To add trims to the interior of your door opening, you'll need to modify the settings under 'Interior Trims'. 
In the exercise below we step you through editing these options.
1. Select an Existing Door or Create a new Door by opening the Door Tool from the Toolbox.
2. Open Door Settings and choose Interior Trims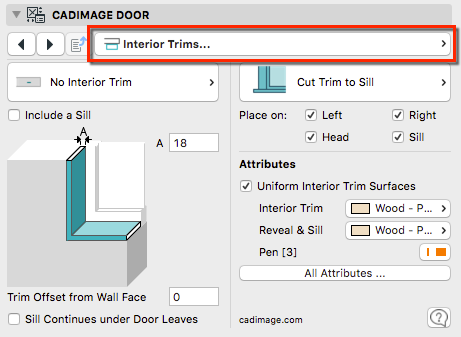 3. Choose an interior Trim Profile from the left hand side drop-down menu.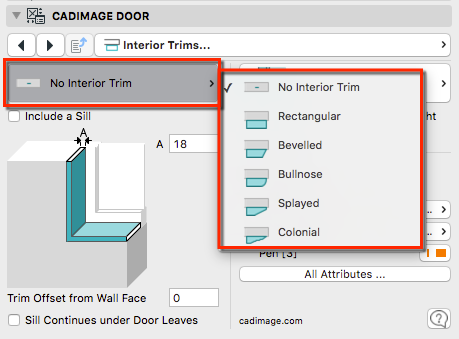 4. Each Profile will bring a different image with different settings:
5. The Trim Location can be set from the right hand side drop-down: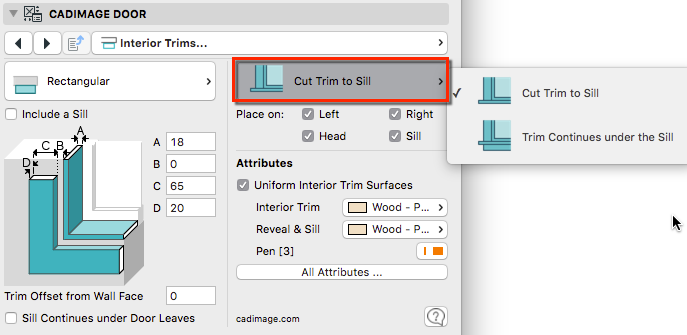 6.  Click OK to close the dialogue and apply the settings.
You can see the resulting door below (with surfaces applied and rendered in using the CineRender Engine):