If you are creating a new window (rather than editing one already in place):
1.  Open the Window Tool from the toolbox and
2. Navigate to the Glazing Panels page, select the Window on the left hand side of this page and click on the + button to add a mullion: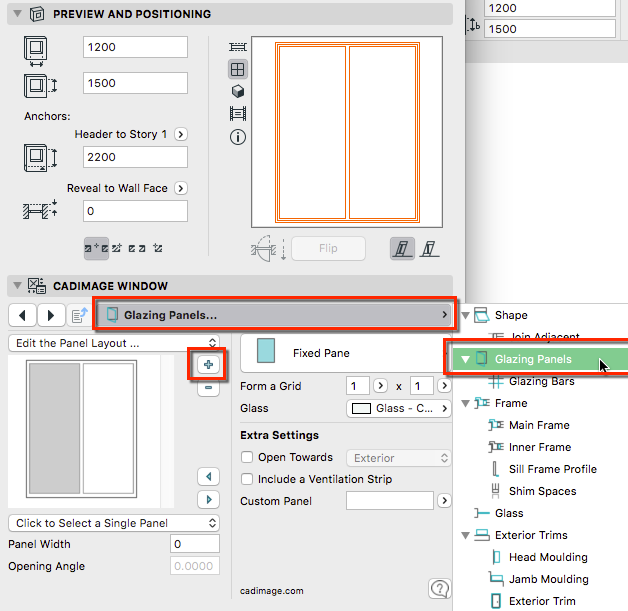 2. Select one of the panels and choose the Panel Type to be Double Hung, then do the same to the other panel:
3. You can determine which of the two panels is fixed or slides.
4. You can choose the Split Ratio to determine what percentage of the overall hight of the window you would like the bottom hung part to take.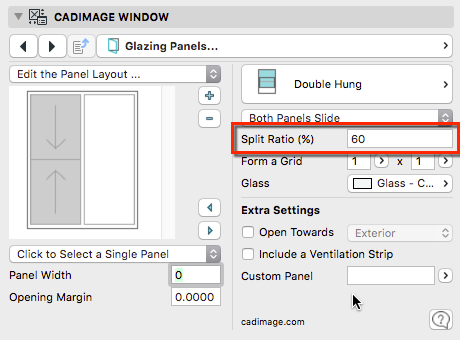 Alternate method: To create a 2x Double Hung window with identical panels
An alternative way to create this style of window with matching Double Hung units is to leave the panel as one (do not use the + button) and then simply set number of vertical panels to 2 using the option highlighted below: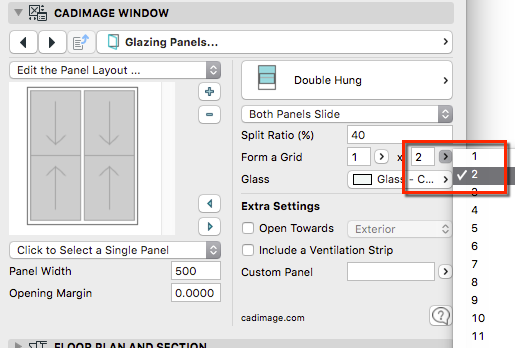 Both methods will result in a window that looks like the image below. However by following the first method, you will have greater control if you wish to customise the units within the window individually.