Here are just some examples of window shapes possible with the Cadimage Window Tool:
1. Select an existing window and open the Settings or open the Window Tool from the toolbox.
2. Navigate to the Shape page: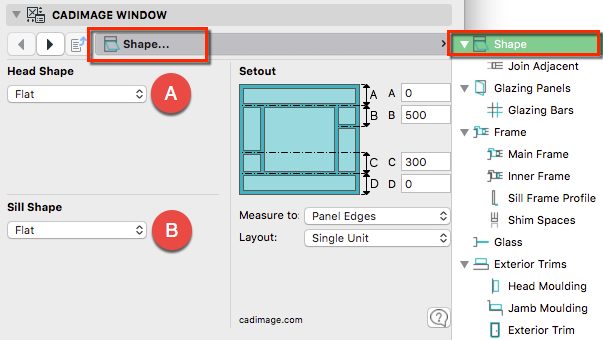 NOTE: The Head Shape [A] and the Sill Shape [B] can be controlled independently. 
3. Click on the Head (or Sill) Shape drop-down button to see a list of available shapes:
4. Depending on the shape you choose, you will be presented with different parameters to modify it:
TIP: Use the Preview and Positioning area at the top of the dialog to see how the design is developing:
5. Click OK to apply the settings or to place a Window.