You can add a round or rectangular footing your column using the Cadimage Coverings Tool. The result will look similar to the image below (depending on your settings):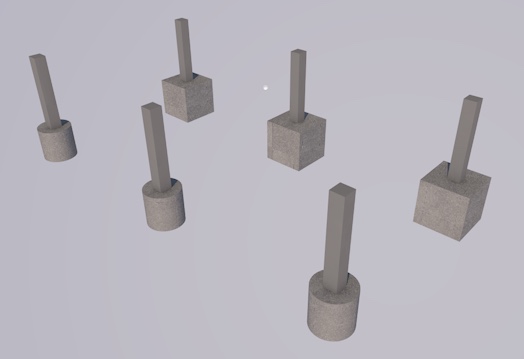 ---
To add a Footing to your column:
1. Go to your Plan View
2. Select your column
3. Go to Cadimage > Coverings > Column Coverings
4. Select the Cadimage Column Footing item: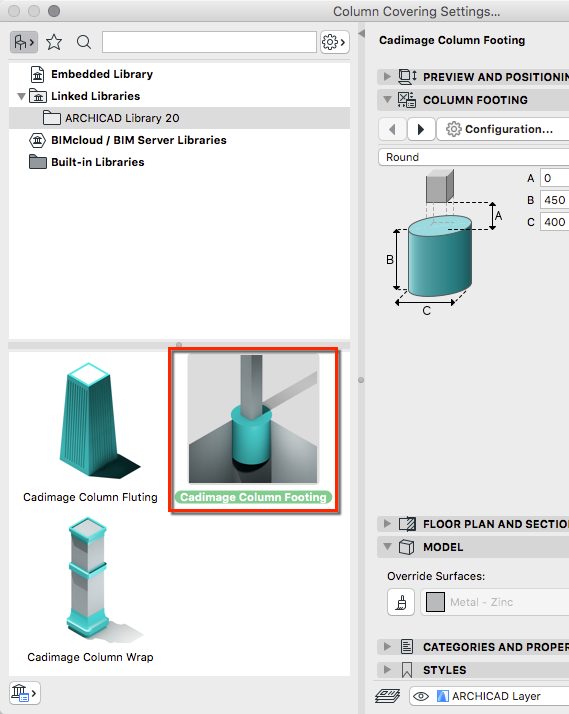 5. You should now see the Cadimage Footing Settings area on the right side of the dialogue
6. Choose your Footing settings (either Rectangular or Round) as shown below:
In this example we have chosen the Round option.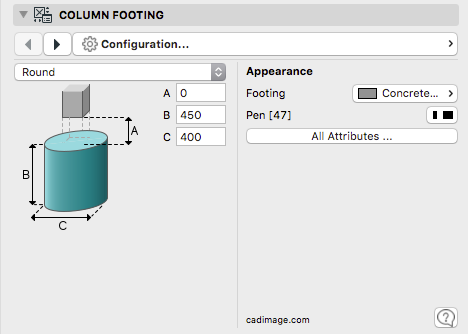 7. Apply the Footing size settings. 
8. Select the Attribute option on the menu drop-down to change the Surfaces and other attributes. in the Cadimage dialogue:
9. Click OK to apply the Column Footing