When a keynote is deleted it is not removed from the database - that means you can easily restore items at any time. 
To restore a Keynote:
1. Open the Keynotes Palette in ARCHICAD (go to Cadimage> Keynotes> Keynotes Palette)
2. View deleted Keynotes by changing the Status to 'Deleted':
TIP: Select the status 'All' to view both current and deleted keynotes.
TIP: Deleted Keynotes will appear in Italics to help identify them in your Keynotes list.
3. Select the deleted Keynote that you want to restore
4. Click the Restore button to restore the Keynote: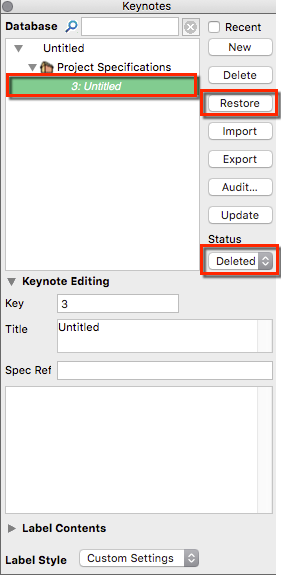 You should now see your deleted Keynote back in its original position: