We've just discovered a problem where something in the latest round of Windows Updates in Windows 7 is causing ARCHICAD to crash when you use any Cadimage Tools.
UPDATE – Microsoft have fixed the Update that was causing the problem, so you can just run Windows Update again now and install the fixed update to correct the problem. The fixed update has the same ID number as the old one did (KB3097877).
---
If you have any trouble still after doing this, then follow the steps below to uninstall the update and then install it again.
To do this, go to your Windows Control panel, choose 'Uninstall a Program' or 'Programs and Features', and then click on 'View Installed Updates' on the top-right of the window.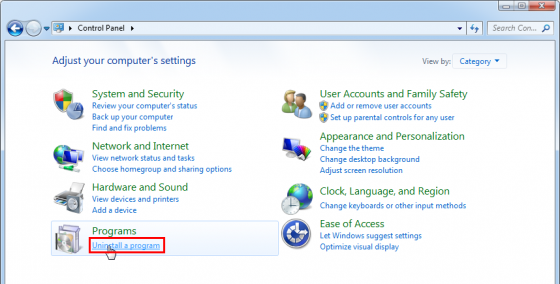 When the list shows up, enter 'KB3097877' in the search box on the top right, and then right-click on it, and choose 'Uninstall'.

Once the uninstall is complete, restart your computer, run Windows Update, and when you install updates again, they will bring in the new fixed version of the update.