1. Navigate to the Plan view that you wish to brace. From the Cadimage menu choose Bracing > Wind Earthquake Zone.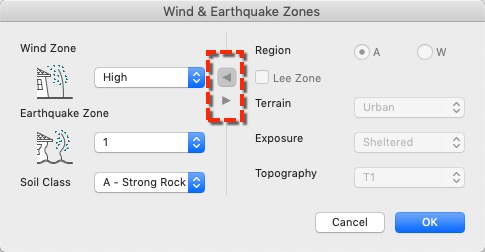 2. In Wind & Earthquake Zones pop up window set the Wind Zone, Earthquake Zone & Soil Class.
Note that there are two ways to calculate the Wind Zone, use the arrows in the centre of the dialog to choose one method or the other.