To add an L-shaped break symbol to a detail drawing:
1. Select Cadimage Break Line Symbol from the 10 Symbols folder
2. Select an External Corner Break.
3. Using the Diagonal geometry method from the Info Box, stretch the break symbol over the drawing.
4. Bring the break line symbol in front of drawing elements (but behind label elements).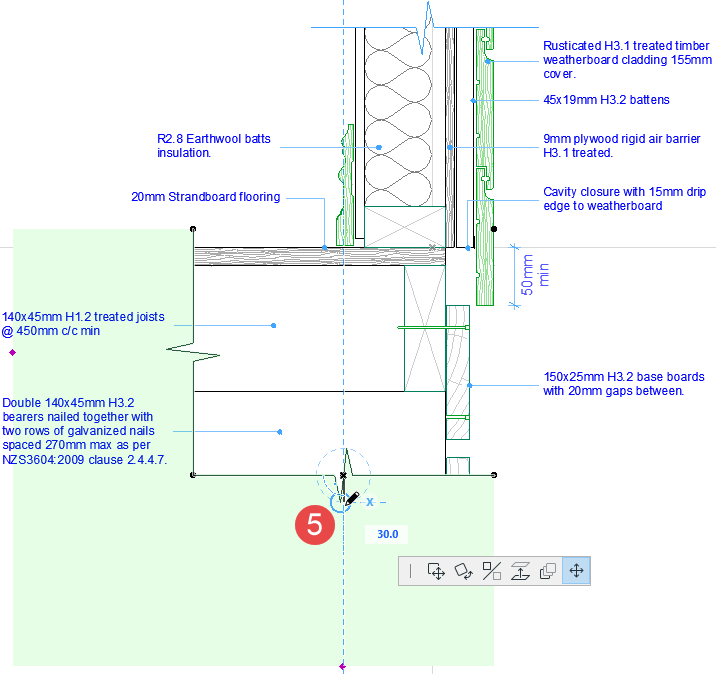 5. Adjust the extent of the masking fill.