To start a new database:
1. Open the Keynote Palette: Cadimage>Keynotes>Keynote Palette
1. Click the New button highlighted below: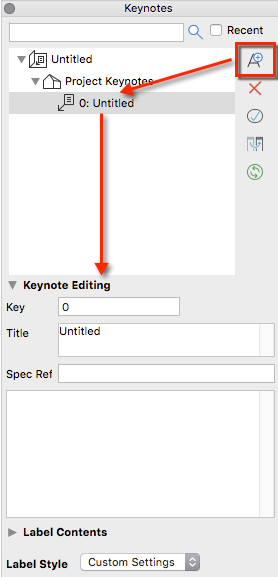 This creates a new database entry called Untitled with the Key = 0. In the Keynote Editing twirl down you can edit this content.
A keynote consists of four parts:
Key – the code you refer to
Title – the title for your note
Spec – this can refer to an external specification reference
Description – the detailed description or specification of the item you are notating
You can create additional content and drag and drop the entries to form your preferred structure.