In this article we show you how to add and manage Keynote:
---
To create a Category for your Keynotes:
1. In ARCHICAD, go to Cadimage> Keynotes> Keynotes Palette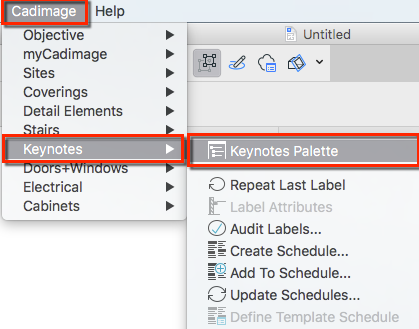 2. Click the A button to add a new note: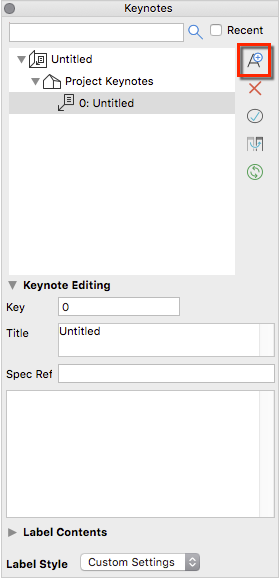 At the top of the palette, in the 'Database' area, you will notice that the new Category has been created with the Key = 0 and the Title = Untitled. We will change these settings in the next step.
3 . In the lower half of the palette, go to the Keynote Editing area and change the text next to 'Key' to '1' and 'Title' to 'General' (this will be the title of your new Category)
TIP: We do not need to add content to Spec or Description as these are used for the actual Keynotes – not Categories:
---
To create a Sub-Category for your Keynotes:
1. Create a new Category using the A button
2. Enter a relevant Key (for example, if this sub-category is to sit under Category 1; the item Key might be 1.01):
3. In the Database area of the Palette, select your new sub-categories (hold down shift to multi select) and drag and drop it onto the desired parent Category:
Once completed, you will see the new structure along with a twirl-down button: