1. Double click on the Window Tool in the Toolbox
2. Choose the Cadimage Window from Linked Libraries> Cadimage Library 20: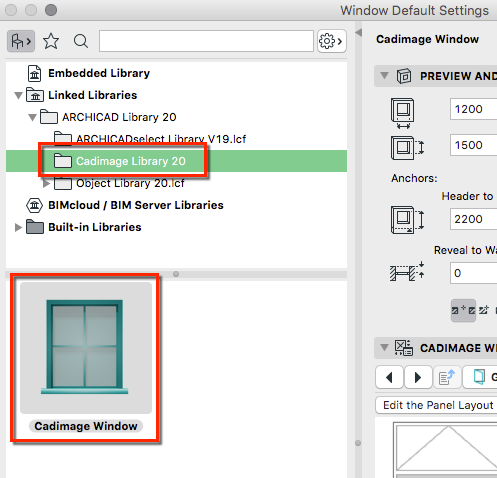 3. Go to the Glazing Panels, select the Window and click on +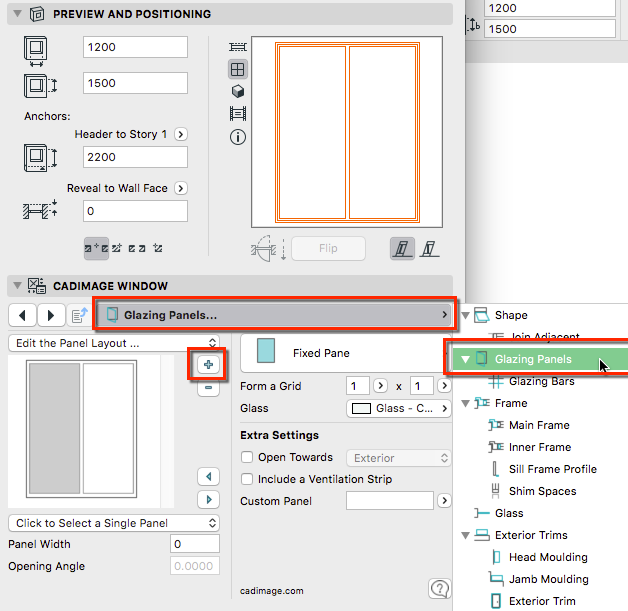 4. You can set each panel side width by selecting the panel and typing the dimension under Panel Width.
5. You can change the panel type by clicking on the left hand side drop down with a panel selected.
11. Click OK to exit the dialog
TIP:
To place the Window as in the settings: Click to the left of the centreline of the window when as if looking at the window from the outside.
 For a mirrored window: Click to the right of the centreline.
Once you have inserted the window, you should now see it in your Plan View:
Your 3D window will look something like this: