In order to set a Keynote as Deleted:
1. Open the Keynotes Palette in ARCHICAD (go to Cadimage> Keynotes> Keynotes Palette)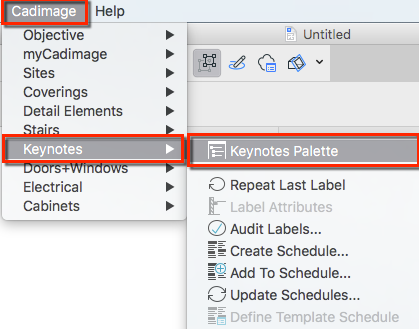 2. Select the Keynote you wish to Delete:
3. Click on the X button shown above.
 If you delete any Keynotes have already been placed as Labels, you will need to run the Cadimage> Keynotes> Audit Labels… tool to ensure all Labels are updated. The Audit Labels tool will give you the option to remove the label or replace the deleted keynote with an alternative.