Would you like the coverings to cast shadows in 3D?
Select your coverings, open the settings. Under the Display Options change the Shadow settings to either Model View Options or Use local Settings.
If you select "Use Local Settings" tick both Cladding and Trims.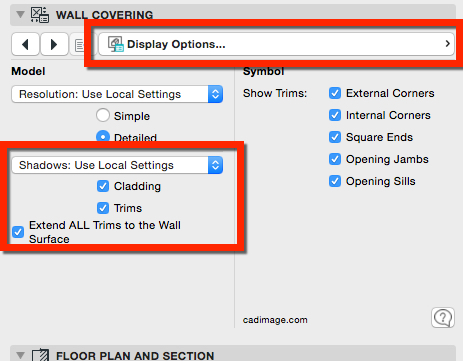 For MVO, you'll need to tick the Cladding and Trims under the Cadimage Coverings in Model View Options Settings.