Unfortunately, ArchiCAD has changed the way the software draws the windows. The Cadimage tool has been affected by this and is not showing properly in the glazing panels.
In our last update, we include a button "Adjust Scrollbar Width" which you can click the "-" or the "+" in the bottom right-hand corner of the Glazing Panels settings. (see attached)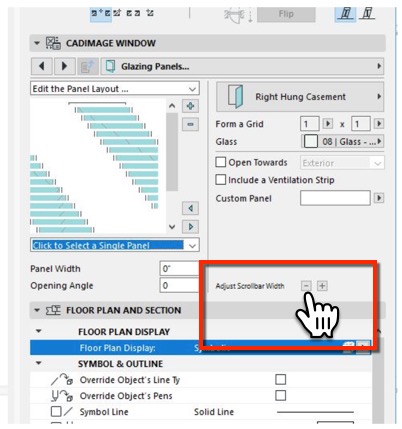 In some cases, you may need to click it a few times until the image gets more clear, however, it will not be as clear as it was before but it allows you to work.
We apologise for the inconvenience, our development team are looking into it.